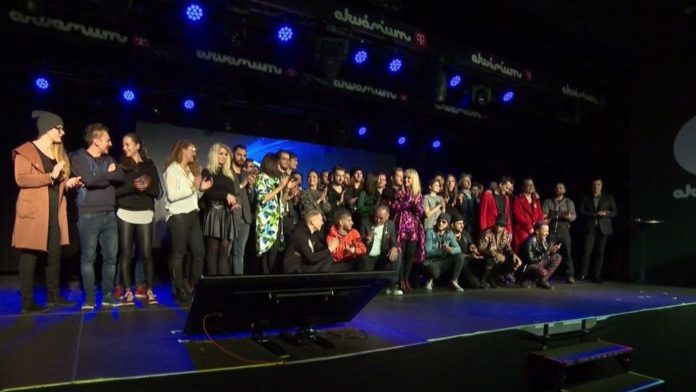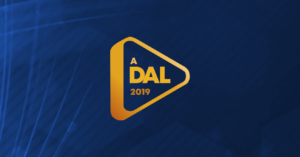 Something old, something new. Familiar faces and first timers feature in the Eurovision selection announced yesterday by Hungarian broadcaster MTV.
The 2019 A Dal competition sees thirty performers out to convince both viewers and an 'expert' jury they have what it takes to represent Hungary at the Eurovision Song Contest. András Kállay-Saunders and Joci Pápai are out for another shot at the job, and the shows are once more presented by the (very tall) Freddie. He's joined on stage this time around by Bogi Dallos.
The jury members are Miklós Both, Misi Mező, Lilla Vincze and Feró Nagy. Their scores combine with text votes from the viewing audience.
A Dal 2019 starts on 19 January 2019. After three selection rounds and two semi-finals, the final takes place on 23 February 2019.
If you want to hear clips from the songs and see what the contestants look like, here's the link.
Akusztik Planet – Nyári zápor
Olivér Berkes – Lighthouse
Timi Antal ft. Gergő Demko – Álmos Világ
Fatal Error – Kulcs
Diana – Little bird
Deniz – Ide várlak vissza
Gotthy – Csak 1 perc
Klára Hajdu – You're gonna rise
Barni Hamar – Wasted (Elpazarolt)
Dávid Heatlie – La Mama Hotel
Konyha – Szászor visszajátszott
Kyra Fedor – Maradj még
Leander Kills – Hazavágyom
Mocsok 1 Kölyök – Egyszer
Monyó Projekt – Run baby run
Bogi Nagy – Holnap
Nomád – A remény hídjai
Gergő Oláh – Hozzád bújnék
Joci Pápai – Az én apám
Petruska – Help me out of here
Rozina Pátkai – Frida
Ruby Harlem – Forró
Savus – Barát
Gergő Szekér – Madár, repülj!
The Sign – Ő
The Middletonz – Roses
László Váray – Someone who lives like this
USNK – Posztolj
Bence Vara – Szótlanság
yesyes – Incomplete
And that's all the accents and tildes we have time for today.
Image Credits: MTV.