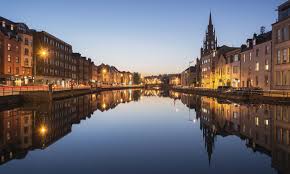 If you're a winner of our favourite TV show, you'll be among very elite company. in 62 editions, only 64 different acts have won it. Some rightly, some questionably.
But out of those 64 winners, only four have an even more unique distinction. They've won in their own country. Again, some deserved to and maybe some did better than expected. Anyhow, today's birthday girl Niamh Kavanagh is one of that select quartet. She won a close affair in the most westerly contest to date, beating someone else who has a birthday today. But today we'll focus on Ms K.
Niamh is 50 today.
Happy birthday/Lá breithe sásta, Niamh!