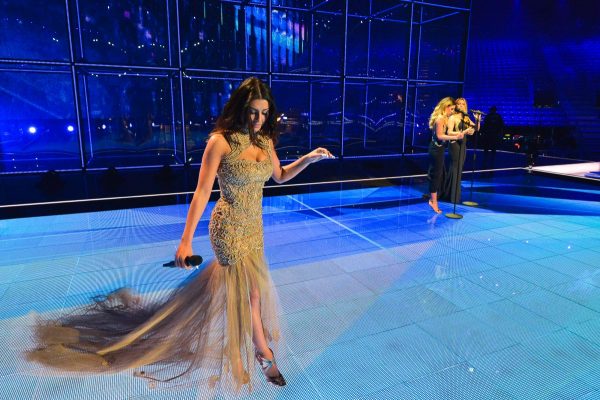 There *are* positives here. It is getting better, of that there is no doubt, Kasey has been "instructed" to stop fiddling with her hair, and to look for the one with the red light on – but that's the bit she is still having an issue with – and believe you me, that's a big issue here. If you can't hit your camera angles and look above camera you immediately disconnect with your audience and that's a problem with televoting, they need to look you in the eye.
When it comes to Juries, I think they will see this as amateurish but, as we have just discussed with Mr Garrett from Eurovision Ireland, if the Scandics like a bit of it and the televoters get connected with, this is fighting for one or two places in the semi final – but she needs to get everything 100% correct and, sadly, I don't think she is consistent enough to do that when it matters.
It's not as unsavable as it was on Wednesday, but I think its still in trouble.