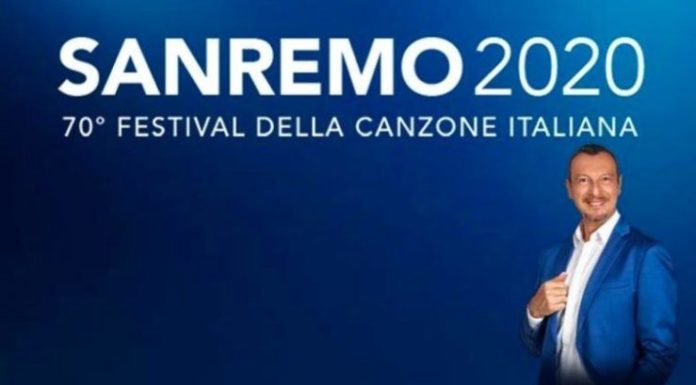 For those who love a list of song titles with no real idea of what they might sound like, today's your lucky day! RAI have published the final line-up for their five-night Sanremo Festival which takes place in February.
The show runs over a week with the winner getting first dibs (with or without their Sanremo song) on a place at the 2020 Eurovision Song Contest.
Here's the line-up
Morgan e BUGO – Sincero
Alberto Urso – Il sole a est
Tiziana Tosca Donati – Ho amato tutto
Rita Pavone – Small Wonder – Niente (Resilienza 74)
Piero Pelù – Gigante
Elodie – Andromeda
Francesco Sàrcina e Le Vibrazioni – Dov'è
Riki – Lo sappiamo entrambi
Rancore – "Eden
Elettra Miura Lamborghini – Musica (E il resto scompare)
Marco Masini – Il confronto
Levante – Tiki Bom Bom
Achille Lauro – Me ne frego
Paolo Jannacci – Voglio parlarti adesso
Michele Zarrillo – Nell'estasi o nel fango
Raphael Gualazzi official – Carioca
Giordana Angi – Come mia madre
Diodato – Fai rumore
Anastasio – Rosso di rabbia
Enrico Nigiotti – Baciami adesso
Irene Grandi – Finalmente io
Pinguini tattici nucleari – Ringo Starr
Francesco Gabbani – Viceversa
Junior Cally – No grazie
How it all works
For those who need more information (and on a grey day in January, who doesn't?), here's how it's all playing out this year:
The first and second nights feature twelve of the acts. They'll perform their songs and voting comes from what those in the know call a demoscopic jury (it's supposed to truly represent the average Italian). If that's not enough, eight acts from the 'youth' category also perform and four get to go to the next show.
On the third night, the 24 acts perform Sanremo 'classics' and the orchestra get to vote who did best (no seriously, they do). The four baby-acts sing again and viewers, that weird demoscopic jury and the press jury pick two to go to the final.
On the fourth (Friday) night, all 24 acts will work their way through their songs. The press jury picks a winner. The two youth acts perform and televoters, the demiwhatsit and press jury pick a winner.
If you're still with it by the Saturday night, it's the GRAND FINAL. It's a VERY long night. All 24 acts perform. The trio of voting decides the outcome with three super-finalists decided by adding up the votes of everything that's happened over the week.
The three super-finalists perform again when the queues for the loo reach manageable levels. Voting is reset and the the press jury, demoscopic jury and viewers pick the winner.