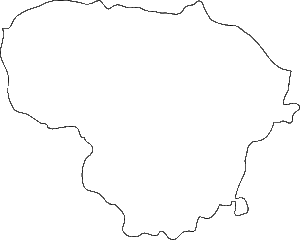 Sometimes a song comes along and I don't know what to say about it. It's not a winner. It's not a notorious last place. And many of you might have even forgotten it was ever entered.
In other news, after two days out west we're heading east. Our friends in Lithuania are well known for their marathon selection process, meaning every Lithuanian must have written a song in their time. In 2008, a slightly shorter process yielded the song by today's birthday boy Jeronimas Milius. He's more known for heavy metal, but that year he sang a rock ballad. He didn't qualify for the Grand Final in Serbia, but he didn't finish last in his semi-final either. This could be a forgotten classic. You be the judge.
Jeronimus is 38 today.
Su gimtadieniu Jeronimui!