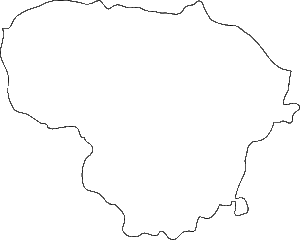 Another weekend and another birthday, and it's from our friends in Lithuania. As you'll know, they often have an interesting selection process down Kaunas way that seems to last some 51 weeks. Or is that just how it feels? This year's was clearly a little different, but we all keenly await what 2022 has to offer. There are, of course, some Lits who try several times, some before and after a successful appearance.
Today's birthday boy Sasha Son/Sasha Song (né Dmitrijus Šavrovas/Dmitry Shavrov) got to the party in Moscow in 2009, but also tried in 2010. It strikes me that Mr Šavrovas/Shavrov/Son/Song likes to cram lots of words into his song. He also has a nice line in cocked hats and has the ability to play the piano whilst walking away from it. What a star!
Sasha is 38 today.
Su gimtadieniu, Sasha!