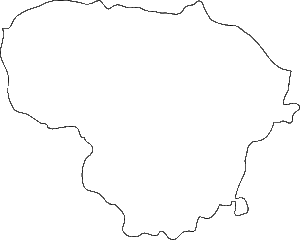 Not so long ago, eyebrows were raised when our favourite TV show was extended to 25 countries. Can you imagine that? A one-night spectacular with 25 songs. That would be seen as piffling these days.
Of course, where there are 25 songs, someone has to come 25th. In 1994, this tail-end Charlie was one of the new breed of Eurovision nations. It was sung by today's birthday boy Ovidijus Vyšniauskas. He not only came 25th, but he must have been the eleventh favourite with every jury. Because you know what eleventh-favourite gets you? No points at all. It was another five years before Lithuania scored its first ever Eurovision points. So spare a thought for our Ovid – possibly the unluckiest Eurovision performer until 2020.
Ovidijus is 63 today.
Su gimtadieniu, Ovidijus!!