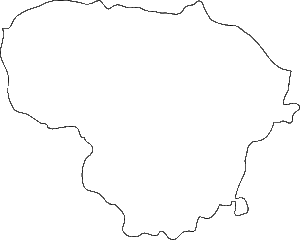 A good song needs a killer lyric. That's obvious. But it also needs those specific lines that put it above the rest. What is your favourite line from a song?
The first song sung by today's birthday boy Donny Montell (né Donatas Montvydas) had plenty of them. And he had some other tricks up his sleeve. After all, have you ever seen a singer on a Eurovision stage in a blindfold? Maybe. Well has this blindfold been all sparkly? I suspect not. And if that wasn't enough, he pulled off one of the greatest moves ever seen. According to some anyway. And who would argue with him? Not us, that's for sure. But how did this plethora do for Mr Montell? Third in his semi-final and 14th in the Grand Final. And Lithuania loved him so much they got him back a few years later. Is this his better song? I think so.
Donny is 34 today.
Su gimtadieniu, Donny!