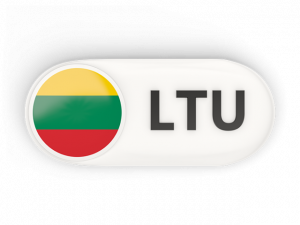 It's like it might never end, but stay with LRT, just two more weeks to go and they'll have their song.
This week twelve of the songs that qualified from the early stages lined up and four were handed a red card. We'll hear them again in two weeks. Next week, it's the eight that made it from the last semi final that compete for places in what stands every chance of being a final – unless I've missed something and there's some other hurdle to jump.
Anyway, you came here for the results, so why don't I shut up and tell you?
Draw
Artist
Song
Jury votes
Public
Total
Place
Televote
Points
1
Sasha Song
Never Felt Like This Before
10
350
2
12
5
2
Valerija Iljinaitė
You Made Me Glow
6
440
5
11
7
3
Alanas Chošnau
7 Days
8
257
1
9
8
4
Greta Zazza
Like I Love You
10
757
8
18
2
5
Aistė Pilvelytė
I'm Like a Wolf
12
1158
12
24
1
6
Evaldas Vaikasas
Fire Kisses
1
223
0
1
12
7
Neringa Šiaudikytė
One More Night
5
111
0
5
10
8
Queens of Roses
Fisherman
3
924
10
13
4
9
Vidas Bareikis & Ieva Zasimauskaitė
I Love My Phone
4
417
4
8
9
10
Kotryna Juodzevičiūtė
Love Shadow
7
451
7
14
3
11
Golden Monkeys
Septyni dievai
2
352
3
5
11
12
Mia
Sacrifice
6
448
6
12
6