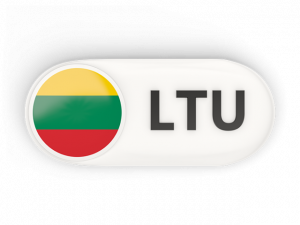 We're getting closer to picking the song. Just one last round to go.
Last night, the semi-final whittled things down still further and just six acts are still in the running. Lithuania picks its song for the 2017 Eurovision Song Contest next week.
Fusedmarc took first place, though failed to win over the international jury. They placed the song in fifth place, preferring Gabrielius Vagelis.
| Country | 1st Rehearsal | Press Meet & Greet |
| --- | --- | --- |
| Sweden | 10:00-10:20 | 11:05-11:25 |
| Georgia | 10:25-10:45 | 11:30-11:50 |
| Australia | 10:50-11:10 | 11:55-12:15 |
| Albania | 11:15-11:35 | 12:20-12:40 |
| Belgium | 11:40-12:00 | 12:45-13:05 |
| LUNCH | 12:00-13:00 | |
| Montenegro | 13:05-13:25 | 14:10-14:30 |
| Finland | 13:30-13:50 | 14:35-14:55 |
| Azerbaijan | 13:55-14:15 | 15:00-15:20 |
| Portugal | 14:20-14:40 | 15:35-15:55 |
| Greece | 14:45-15:05 | 15:50-16:10 |
| BREAK | 15:05-15:25 | |
| Poland | 15:30-15:50 | 16:35-16:55 |
| Moldova | 15:55-16:15 | 16:55-17:15 |
| Iceland | 17:20-17:40 | 18:25-18:45 |
| Czech Republic | 17:45-18:05 | 18:55-19:15 |
| Cyprus | 18:10-18:30 | 19:15-19:35 |