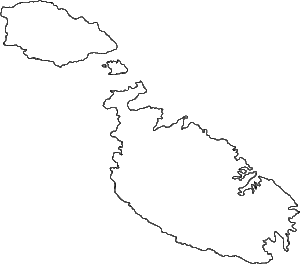 What is it with some countries that takes years out of our favourite TV show? They're in, they're out… To be fair, finances pay a role, as getting a singer on stage for three (or six, or maybe nine) minutes on stage is a very costly business.
Of course, for years it was six minutes of you were lucky. Until 1993, it was a closed shop and every country would be guaranteed a spot in the Saturday night show. Interestingly, our friends in Malta didn't always take up the invitation. Three results in the 1970s put them off until 1991, when we saw today's birthday girl Georgina Abela team up with Paul Giordimaina in sunny Rome. They not only came back, but only went and finished sixth, starting a run of eight consecutive top-ten finishes. Georgina still crops up from time to time, and maybe, just maybe we'll soon get a (non-junior) Eurovision Song Contest on the Mediterranean's happiest rock.
Georgina is 64 today.
Għeluq is-sena/Happy birthday, Georgina!