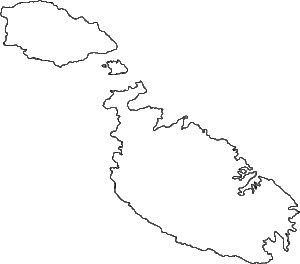 Who doesn't want to see Malta win? We know a contest on the Mediterranean's happiest rock will be a memorable affair. There will be warmth, sun, laughter, and maybe even a presidential appearance or two during the fortnight. What could possibly go wrong?
As we all want Malta to win, the pressure is on to put in that right song and singer. Would Destiny have triumphed this year? we'll never know. But in 2012, broadcaster PBS sent today's birthday boy Kurt Calleja who had a funky little song and an equally funky little dance. Kurt and his happy little band thankfully made the final, and managed 21st. Only 21st you say? Well it's an achievement making the final these days, and he got some nice points from all over Europe. Four later, someone tried to pass off Kurt's dance routine as her own. Maybe it was karma that Kurt did better than her.
Kurt is 31 today.
Għeluq sninek it-tajjeb/Happy birthday, Kurt!