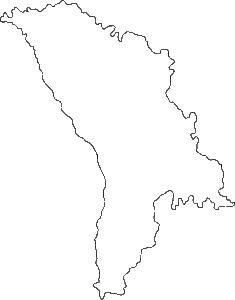 Europe is full of countries, some of which are better known than others. Those lesser-known countries see our favourite TV show as a way to publicise themselves on a big stage. And sometimes, the way to do this is to sing about your country.
In 2009, our friends in Moldova took this "let's sing about ourselves' route, and sent today's birthday girl Nelly Ciobanu (née Nelea Ciobanu-Mărgineanu) to Moscow. You'd think Russia would know plenty about Moldova, but the other 40 countries maybe needed reminding. So Nelly and her pals told us all about dance. Yes, at a singing contest. Anyway, her bilingual song breezed through the semi-final, and finished 14th in the big Grand Final. With a Norwegian fiddler in the room, she was never going to win, but she did beat the country in the Romano-phone world. So maybe a song about your country isn't a bad thing.
Nelly is 47 today.
La mulți ani, Nelly!