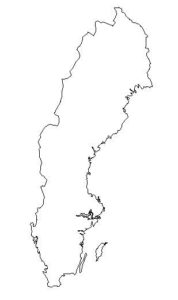 Fans often mention Sweden as the pinnacle of our favourite TV show. Yes, they have had six wins, and you can never right them off. But there is that history, often revolving around their first winners.
Back in 1980, broadcaster SVT sent today's birthday boy Tomas Folke Jonas Ledin to The Hague for the 25th contest – yes, contests did take place in the 20th Century. He'd won a ten-song Melodifestivalen, beating one or two illustrious names. His song aimed to bring a bit of rock to our favourite TV show, among a number of more middle-of-the-road fayre. He finished tenth, most of his points coming from the first half-dozen juries. He might have got more had he not broken the microphone during the song. Tomas worked for many years with a certain foursome that won the show in 1974. He even recorded songs with one of their number, and married their manager's daughter. So, if you're looking for ABBA's fifth singing member, it would probably be our Tomas.
Tomas is 70 today.
Grattis på födelsedagen, Tomas!