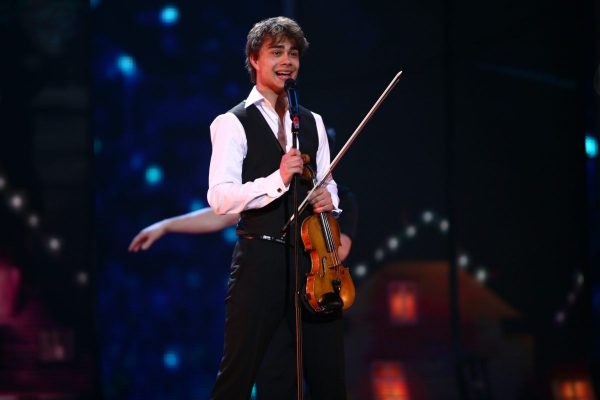 Phil: I know that everyone is saying that Alexander Rybak is nailed on to win this contest – and I know that for some people Oslo in 2010 is a foregone conclusion – but for me I am less than convinced. Don't get me wrong – Alexander is camera-friendly and he never forgets to look right at it. Indeed, even at this stage, he turns in a strong performance. I've no doubt that he will mop up votes from across the continent. And this was the best thing today.
But … to my eyes, it's all a bit twee. They've put Alexander on a carousel with gingerbread houses in the background. NRK should have kept it simple and let the song speak for itself.
It's clearly the one to beat, but I still feel that it's not nailed on to win. Although it will have a damn good shout …
Franko: Well our Norwegian friends are currently hot favourites, indeed the hottest favourite this contest has ever seen. I've watched Alexander Rybak in the hall and on screen and I'm somewhat ambivalent about his chances. It's a television performance as it doesn't really work in the vastness of the the Tardis that is this year's hall. The middle of the stage looks just like the Tardis console or Dalek control and probably just as sophisticated. Alexander plays to the camera well and his backers are at their acrobatic best but for me something is lacking. It feels far too contrived to be a winner. He's got the boyish good looks, the energetic dance routine and the vocals all to a tee, but I just can't believe in it as a winner. It will certainly be top 5, nothing can stop it from doing that, but don't waste your roubles on the really small odds being offered on this. A case of Norwegian wood rather than top of the tree.
https://www.youtube.com/watch?feature=player_embedded&v=jx7m4ZMubdU
Image Credits: Indrek Galetin (EBU).