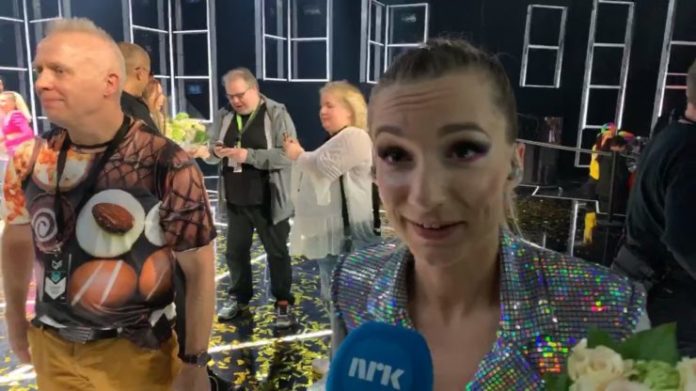 Five weeks ago, when I was young and you were younger (probably) – Norway started its search for a song.
The final semi final, with songs representing Northern Norway, took place tonight. As usual, there were two minor Semi Finals and a Gold Final to determine the tenth and final finalist for the main MGP that happens on 15 February in Trondheim.
Results are shown in the table below.
Norway Semi Final 5
| Song | Performer(s) | |
| --- | --- | --- |
| Mr Hello | Jenny Jenssen | L |
| We are as one | Elin & The Woods | W |
| | | |
| Stem på mæ | Kevin Boine | L |
| I am gay | Liza Vassilieva | W |
| | | |
| We are as one | Elin & The Woods | L |
| I am gay | Liza Vassilieva | W |
Gay, dear? Lisa Dear? For avoidance of doubt, Lisa absolutely isn't gay. She's singing it 'for the rest of us'. Solidarity takes many shapes and forms, some of which seem cynical and patronising. Anyway … she's off to Trondheim