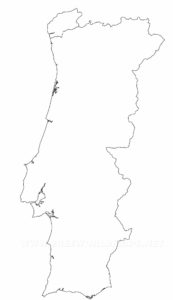 Do you go to the contests, wherever they are held? Have you been to any? In particular, did you go to the fest in Portugal in 2018? If so, you may have witnessed something wonderful.
If you were there, you may have been in the Eurovision Village one balmy evening, and you would have seen today's birthday girl Simone de Oliveira (née Simone de Macedo e Oliveira). As you'll know, she did her stuff in 1965 and 1969. Portugal wasn't a trendy country Eurovision-wise in the 1960s, so the less said about her final results the better. But on said evening in Lisbon, you will have seen a jaw-dropping performance when Ms de Oliveira had the audience in the palm of the hand. Needless to say, she sang her 1969 song and there was not a dry eye in the house. You can her show on the Tube of You. But she is clearly Portugal's Ms Eurovision, and is an absolute legend.
Simone is 83 today.
Feliz aniversario, Simone!