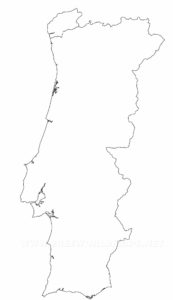 You want a cracker of a song? One that has everything? Power? Emotion? Wind machines? Wafty dresses? Marzipan? Well, maybe not the marzipan, but look no further.
Still intrigued? Well today's song comes from that breed that everyone wants to win. You know the sort. It wins a national final, builds up a head of steam and the Eurovisionati can't talk highly enough. It easily gets through the semi-final, only to trip up on the big Saturday night. It's from today's birthday girl Vânia Sofia Olim Marote de Ribeiro Fernandes. Second in her semi-final behind the eventual runner-up. And slap bang in the middle of the final scoring positions. But what a classic.
Vânia is 37 today.
Feliz aniversário, Vânia!