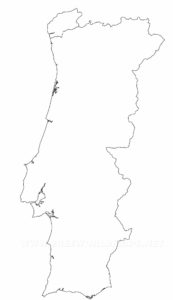 Some songs are just so good they get roundly ignored by the televoters and juries of Europe (and beyond). Other times, they get what they deserve and get the highest score ever. Ever.
This song might have you in tears. Tears of joy, naturally. It's such a great song, and everyone was so happy when it won in Kyiv. It is, of course, today's birthday boy Salvador Thiam Vilar Braamcamp Sobral with his most sublime of ballads. It confirms that anyone can win this contest, and the winning song doesn't even have to be in English. A good song will out, whatever it is. So here is one of the few highlights of 2017. Just ignore the flag-waving wannabes trying to get in on the act.
Salvador is 32 today.
Feliz aniversario, salvador!