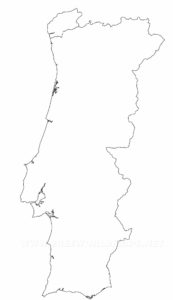 When you've only got three minutes to make a statement, you should think about how you do it. A nice safe song with wide appeal? A very attractive performer to maybe sell a more mediocre song? Or do you just go avant-garde for the fun of it?
In 2019, our friends in Portugal went down the avant-garde route, with a song by today's birthday boy Conan Osiris (né Tiago Emanuel da Silva Miranda). His song was modern – about the ubiquitous mobile phone – and had outfits to remember, both at Festival do Canção and in his semi-final in Tel-Aviv. It definitely meant he was talked about for the time before and during the contest. A 'marmite' song if ever there was one. But what was the reaction when it counted? Well, his performance went down better with tele(móveis)voters than the juries. Eight of his 51 votes came from the juries, so a few more from them might have seen Conan's unique take on song through to the Saturday night final. Maybe he should try again.
Conan is 32 today.
Feliz aniversario, Conan!