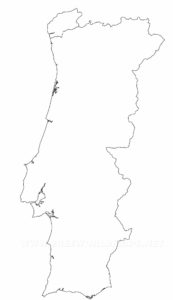 As you know, our friends in Portugal achieved their victory after the longest ever non-winning streak to date. They had tried everything since their début in 1964.
Amongst Portugal's notable achievements was sending the first black male performer in 1967. Fair play to them. In 1995, the plea for racial harmony continued with a song by today's birthday boy António José Ramos da Cruz, known to his pals as Tó Cruz. The title of the song referred to us all living together in harmony – a thing we're still striving for 27 years later. His song didn't quite hit the mark as he'd have liked, as he scored just five points (thanks to France and Greece). But he didn't finish last. It was tough at the bottom in 1995.
Tó is 55 today.
Feliz aniversário, Tó!