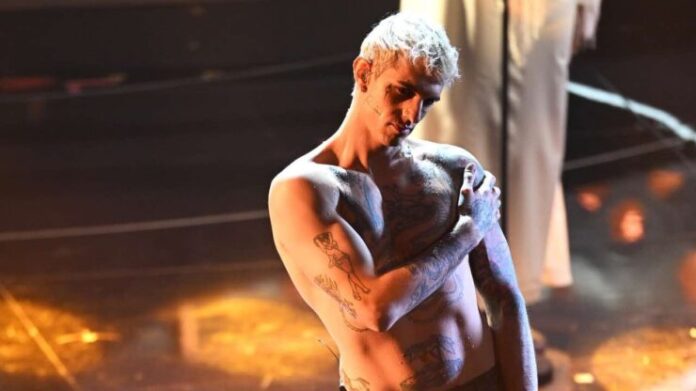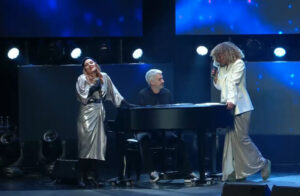 After a week of larking about in what looked like the craft department at SMRTV, tonight we got to play the big game and pick a song that can represent microstate San Marino at the 2022 Eurovision Song Contest.
It's been a week of ups and (often) downs as a bunch of 'emerging' acts flexed their musical muscles in low budget settings, facing the vote to make tonight's mammoth 18-song competition.
Senhit was on hand to shout and camp it up, and offer advice on how to book a big name act then fail to set the scoreboard on fire. Oddly enough, she didn't suggest finding a decent song that people might get behind.
Anyhoo, I'm playing for time here. The winner/act who represented the most lucrative proposition after much to-and-fro and a voting process that made zero sense was Italian singer Achille Lauro with 'Stripper'. It took ten people to write the song. No, seriously, it did.
And if you loved the low tech way San Marino picked a song, tune in again next year. Same time, same place. Una voce has been commissioned for a second season.