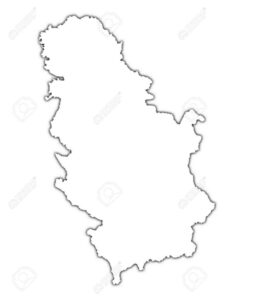 Balkan, Balkan, Balkan. And so on. That's where we are today, and things have a definite Cyrillic flavour. We're with a country that burst onto the Eurovision scene in 2007.
That's Serbia. Yes, the place who's capital is Belgrade had existed in two other guises. But Marija Šerifović changed all that. So the pressure was on to come up with other good performances. There have been good times and there have been wobbles too. But the last time we didn't see Serbia in a Grand Final was 2017. Today's birthday girl Тијана Богићевић/Tijana Bogićević was that unlucky performer. She finished eleventh in her semi-final, a mere three points from tenth. But she wasn't alone. Of the five former Yugoslav nations participating, only Croatia made it to the hallowed Grand Final. But tell me, what was wrong with this performance?
Tijana is 40 today.
Срецан родјендан, Тијана!