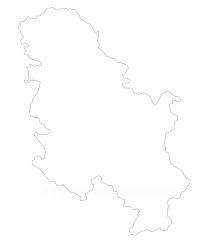 We've got another home entrant here. They will always occupy a special place in Eurovision lore, as there has only been 66 of them. A small number have won, and a number have done the opposite. Maybe it's best to be in the middle, especially from a broadcaster's perspective.
In 2008, we found ourselves in Belgrade after Serbia won on their first attempt as an independent nation. The hosts picked today's birthday girl Јелена Томашевић/Jelena Tomašević. She went to the Belgrade Arena with a song written by Željko Joksimović and Dejan Ivanović and appeared on stage with her pal Бора Дугић/Bora Dugić. Old Željko was also the co-host of the whole shooting match, so put him in an odd situation. Anyway, Jelena didn't disgrace PTC/RTS, and finished a creditable sixth, helped in part by four maxima. But the question we want answering is whether this is the best-ever song written by Željko. What do you think?
Jelena is 39 today.
Срећан рођендан, Јелена!