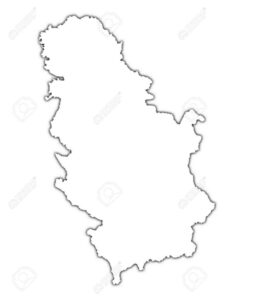 If your country's début entry turns out to be a winner, then all of your subsequent performers are living in that song's shadow. It can prove tough. Even so, if you're one of that country's performers, it can be good to put your own mark on things.
As we know, Serbia won with a very classy ballad. In Serbian. So to break that mould, and avoid comparisons, maybe you should use another language and do something a bit more upbeat. That's what today's birthday girl Бојана Стаменов/Bojana Stamenov did in 2015. You could argue that things had moved on since that win eight years earlier, but Bojana persisted and earned herself a place in the Grand Final. And she finished on the left-hand side of the scoreboard in Vienna. Beauty, and indeed the juries and televoters, never lies.
Bojana is 36 today.
Срећан рођендан Бојана!