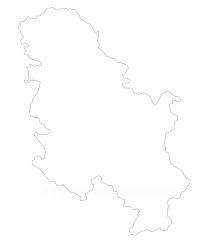 Some of those singers just can't get enough of our favourite TV show. They keep coming back, just to see if they can win that crystal microphone. But it sometimes happens that they come back again in a slightly different guise.
Today's birthday girl Сања Вучић/Sanja Vučić first did her stuff in 2016, in conjunction with ZAA. She did enough to make it to the Grand Final and then finished 18th in the Grand Final in Stockholm. Undaunted, she tried again in 2020 with her pals forming the group Hurricane. Well, we all know what happened in 2020 so she got the gig again in Rotterdam in May. Again, Sanja and her pals were in the second semi-final and again they made it to the Grand Final. She even did slightly better this time. So, maybe if our Sanja comes back again, she might get nearer to that crystal microphone.
Sanja is 28 today.
Срећан рођендан, Сања!