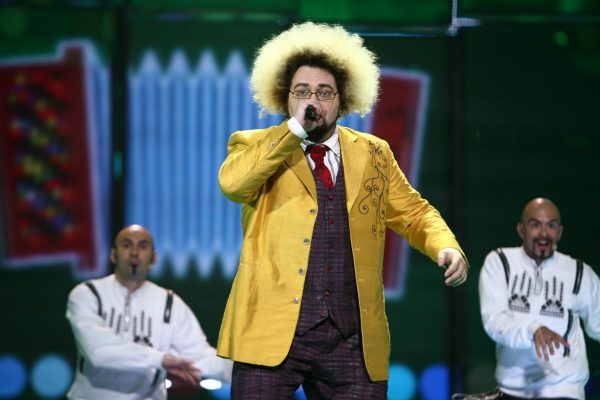 Phil: Well it seems so here … It's a song about shoes that is very very silly indeed. A complete waste of three minutes of my life.
Franko: I'm lost for words on this one. A song in Serbian about shoes sung by The Great Suprendo. It's such a completely utterly pointless waste of three minutes that you can only assume anyone voting in the Serbian National Final had been sniffing the aforementioned shoes beforehand. It's almost a new low in Euro-trash but I happen to know there's worse coming later in the week…..
If I was marking this exam, I'm afraid it wouldn't even get a grade E. Must try harder.