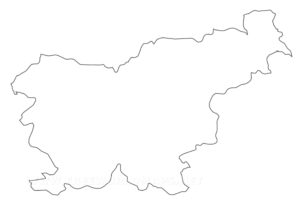 Many years ago, there was a country called Yugoslavia. By the 1990s, it had started to dissolve and before too long its former constituent republics started entering in their own rights. These nations have, to be said, had mixed success.
Our friends in Slovenia started in their own right in 1993, even hosting a semi-final/qualification event. So they've got a longer history than most. But still sadly without a win. In 2018, today's birthday Lea Sirk carried Slovenia's hopes with a slightly quirky song. On the plus side, she did use her native Slovene to sell us her song. And she made the Grand Final in a cut-throat year. The juries liked her three minutes more, especially in the Final. Must have been the pink hair.
Lea is 32 today.
Vesel rojstni dan, Lea!