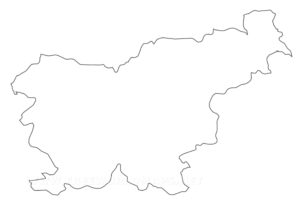 For all time, we'll have a large number of performers who missed out on the cancelled 2020 contest, only to be recruited for the 2021 festival instead. They are now members of a very exclusive club.
Today's birthday girl Ana Soklič was picked by our friends in Slovenia. Slovenia have never won, so imagine the kudos if she were to be her country's first winner. She had the highest of hopes, both times, with songs she had co-written. She even performed one in Slovene and one in English. As we're aware, we'll never know how her 2020 offering would have fared. But fast-forwarding to 2021, she took full advantage of the pre-recorded vocals, giving us a gospel choir of a backing track. Sadly, the powers-that-be gave her the second spot in the draw, so it was alwasy going to be an uphill struggle. The juries went for her song more, obviously due to the soaring vocals. And it means it'll be 2023, at least, before we can see a contest in Slovenia.
Ana is 38 today.
Srečen rojstni dan, Ana!