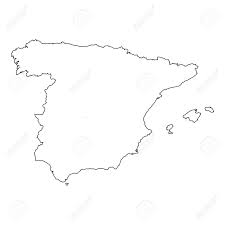 There are some unlucky countries out there. They try and try and just can't quite get that elusive next win. Sometimes their best entries for years are up against real fan favourites. Or they just pick the wrong year.
Our friends in Spain have now gone for over 50 years without a win. The nearest is a runner-up spot 27 years ago. And if certain singers had tried in any other years than 2012 and 2022, then maybe, just maybe. Anyway, in 2009 today's birthday girl Soraya Arnelas Rubiales got the Golden Ticket from RTVE. And she was drawn last – so what could go wrong. She even threw in some sleight of hand (well, body) during her three minutes of fame. The Spanish fans thought she would win. But fans of 41 countries had other ideas. She wasn't last, and even scored a maximum. But maybe the world still isn't quite ready for a Spanish win.
Soraya is 40 today.
Feliz cumpleaños, Soraya!