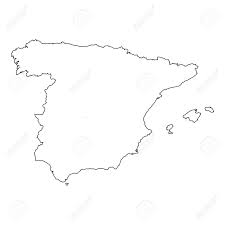 Do you love to laugh? Do you love a good joke? Do you want to see the lighter side of any situation? Then let me introduce you to word that might give you all manner of dread. That word is "novelty".
Still intrigued? Well, the novelty song is that occasional beast we see on our favourite TV show. You may love it. You may hate it. You may even purposely forget a novelty song. But they probably deserve our attention just as much as that favourite winner of yours. Back in 2008, our friends at RTVE took a democratic approach to picking the right song for the Belgrade (where being alone is simply not an option). You could argue that this democracy backfired, as Spain sent David Fernández Ortiz, under his alter ego of Rodolfo Chikilicuatre. Rod – as we'll call him – only wanted us to dance in his own special way, with the accompaniment of his very own 'invention', the vibrator-guitar – yes, you read that right. Anyway, the joke wasn't completely lost on Europe, as he picked up a maximum, and a 10 and an 8. Clip show fodder definitely, but if you thought you could escape novelty, then it'll always find you somehow.
David/Rodolfo is 50 today.
Feliz cumpleaños, David/Rodolfo!