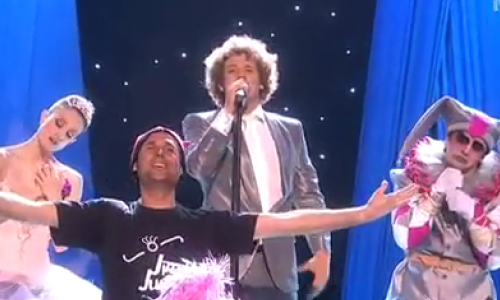 A man wearing a black T-shirt and red stocking hat jumped on stage just seconds into the Spanish entry, during the 2010 Eurovision Song Contest.
He knelt before singer Daniel Diges and appeared to try to join in with the song, Algo Pequeñito, waving his arms energetically before he was chased from the stage by security guards.
The invader was later named as Jaume Marquet i Cot, more popularly known as Jimmy Jump, a Spanish streaker known for interfering in several major entertainment and sporting events.
As a result of the commotion Diges, who was second on stage, was allowed to sing again at the end of the show.
Jump was immediately escorted away from the concert area and taken to Sandvika police station, where he was arrested and fined NOK15,000.