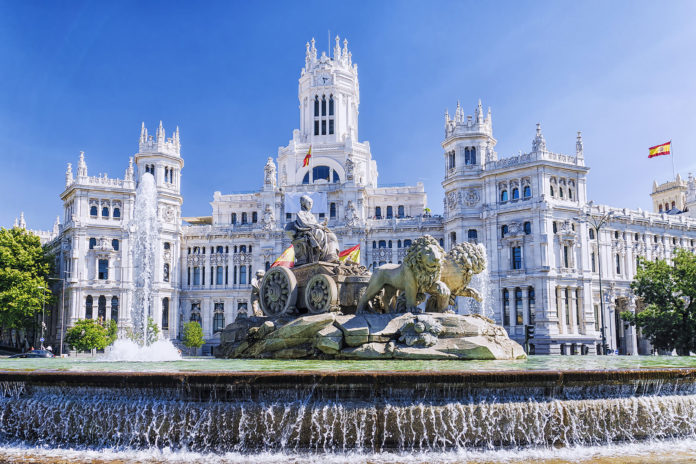 RTVE are at it again folks. They have gone down the "Operacion Triumfo" route to select their song for Eurovision in Israel. It may have worked well for them the first couple of times but, if you remember what happened last year, they had Alfred & Amaia "singing" their "love" song Tu Cancion and we all know how that turned out.
This year, though, they have changed the way their songs are chosen and, indeed, their singers. A whopping 953 songs were submitted to TVE, more than they could cope with arguably, all in an official language of Spain (so no nationalist exclusions here) and they were presented to a 5 person jury which included a member of OGAE Spain, which guarantees the quality threshold!
So the 17 songs that have made it are :
| Song | Performer(s) |
| --- | --- |
| No puedo más | Famous |
| La venda | Miki |
| ¿Qué será luego? | Alba Reche |
| Nadie se salva | Miki and Natalia |
| Qué quieres que haga | Julia |
| La clave | Natalia |
| Dímelo de frente | Sabela |
| Hoy soñaré | Sabela |
| El equilibrio | Miki |
| Hoy vuelvo a reír otra vez | Noelia |
| Todo bien | Marilia |
| Muérdeme | María |
| Se te nota | Carlos Right |
| Sale | Damion |
| Vuelve | Marta |
| A tu lado | Joan Garrido and Marilia |
| Nunca fui | Carlos Right |
You can hear clips from the songs here.
So what happens now? – well off they go to get recorded and then put up for public ridicule on the TVE website for two weeks where Spaniards and real people will be able to vote for their top three songs. Another jury of 5 will then select up to seven additional entries (Wiki tells me) to make a national final of a maximum of ten songs. Interestingly and weirdly specifically in case of a tie there will be an extra round of voting!!