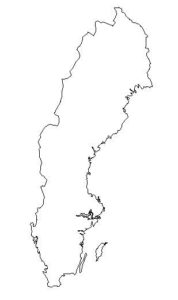 It's home entrant time again. When you look through the years, several nations have had more home entrants than others – obviously. These may have been because their country won the previous year, or maybe because their country picked up the baton when a winner couldn't host things. Sweden's home entrants have all been as a result of the first situation.
But unlike, say, Ireland, no Swedish home entrant has ever won on home turf. The best they've managed is a third place, and it came from today's birthday girl Ann-Kristin 'Kikki' Danielsson. She was, of course, in the best contest of them all and was even leading at some stages. It is because of all these reasons that we couldn't let the birthday of Kikki – a Grand Dame of Swedish music – pass unnoticed. In fact, I wouldn't be surprised if it's a public holiday today in her home country. If it's not, it should be.
Kikki is 70 today.
Grattis på födelsedagen, Kikki!