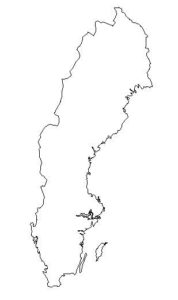 Schadenfreude. I wonder if the Germans have a word for it? To be fair, the schadenfreude relates more to the country rather than the singer.
Today's birthday girl is one of that rare breed in these tumultuous times. She's a failure from Sweden. Many people guffawed at the time. It's because the mighty mighty Melodifestivalen came unstuck. And to be fair, worse songs that today's have made the Grand Final. I'm sure we can name plenty. Anna Bergandahl was the unlucky Swede who did her best with her amazing disappearing guitar. She finished 11th, only five points off a place in the final. But as a result, Sweden has been in the top three in all but one semi-final they've participated in since.
Anna is 31 today.
Grattis på födelsedagen, Anna!