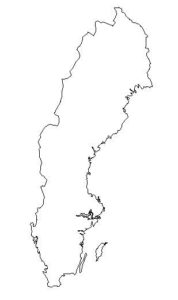 Just once in a while, I'll pick a birthday for a member of a group. And I've gone obscure. Possibly. Let's see if her group's song rings any bells at all. I understand it did OK in the 1970s.
I jest of course. Back in 1974, something historical happened. We were having a high old time in Brighton, and long comes a group from Sweden. They only went and scored their country's first win, scoring a massive 24 points. Today's birthday girl Anni-Frid Lyngstad, better known as Frida, was the sultry brunette of the combo, and the rest is history. Of course, now she is Her Serene Highness Princess Anni-Frid, Dowager Countess of Plauen. La-de-dah! Her popular beat combo has even released new material, sating the original fans and creating a whole generation of new ones. Anyway, sit back and enjoy this classic.
Anni-Frid is 76 today.
Grattis på födelsedagen/Gratulerer med dagen, Anni-Frid!