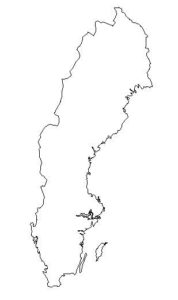 Do you ever feel old when you watch certain performers do what they do best? Those singers who were teenagers when they took part in our favourite TV show years ago and are still only in their twenties.
Cast your mind back to May 2016. We were in sunny Stockholm – a city of huge expense for some of us. SVT's representative was a young 17-year old called Frans Jeppsson Wall, someone so young he couldn't even drink. And being the home entrant, there was no pressure at all. No, definitely no pressure at all. What with him performing in front of about 15,000 fans. His song was nicely done, and not the least bit Schlager. That was quite refreshing for some of us. Well, he didn't do that badly. In a bloodbath of a Saturday night final, he managed to finish fifth. Finishing fifth has become a bit of a habit for Sweden since. What's that John Lundvik? Anyway, it's Ok to feel old when someone who took part five years ago is still in his early twenties.
Frans is 23 today.
Grattis på födelsedagen, Frans!