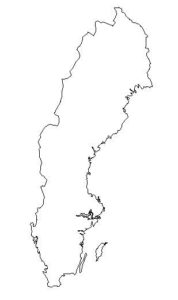 Over the years, many acts have tried on more than one occasion to win the top prize in our favourite TV show. Even places like Sweden, a country which has so much talent that suits the Eurovision Song Contest.
Today's birthday boy Björn (Nils Olof) Skifs is someone you many never have heard of (and if not, why not), but he's done his stuff twice. He got exotic gigs in Paris and Dublin. If you have heard of him, it could be from the interval act to end all interval acts – at Melodifestivalen 2000. You should look online for this 14 minutes of genius. Anyway, we've picked 1981, which was Björn's better finish, and he looked very dapper dressed in navy blue and violet. He finished on what would be the left-hand side of the scoreboard these days. But he must have been kicking himself. He performed last in 1981 (as he also did in 1978) and in the following two years, the country performing last won.
Björn is 74 today.
Grattis på födelsedagen, Björn!