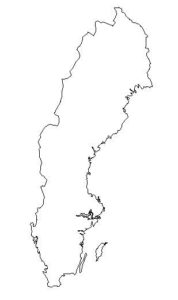 Sweden! Careful now. Don't get too excited. Yes, we've picked another Swedish birthday, so no doubt you could be salivating already. Just remember, however, that Sweden have been taking part since 1958.
Ten years after that first appearance we saw ourselves in London, for the first contest broadcast glorious colour. Our friends in Sweden sent today's birthday boy Claes-Göran Hederström. As you'll hear when you watch the video, you'll see this had rock n roll overtones and was humorous in nature. Until a certain quartet took part for Sweden in 1974, only two songs had finished higher than Claes-Göran's little ditty. It's probably overshadowed by more recent songs from the Nordic nation, but this is still one that you might like, and might even get your foot-tapping. After all, fifteen jurors around Europe can't be wrong, can they?
Claes-Göran is 76 today.
Grattis på födelsedagen, Claes-Göran!