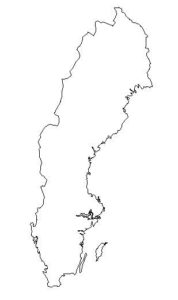 If you were to be lucky enough to represent your country in our favourite TV show, would you want to travel somewhere exotic to do so? Or would you like a whole bunch of the arena crowd on your side as the home entrant? Or would you care?
Being the home entrant can pay dividends, although less so lately. Still, you may know the venue and have a few advantages over people coming to your country to try and take the prize. Today's birthday boy Robin James Olof Stjernberg got the home gig in 2013 after winning finishing first in the neverending Melodifestivalen, mainly thanks to international juries. His song wasn't about a female sheep, despite what you may think. In the Malmö contest he finished 14th, so couldn't quite make the right-hand side of the scoreboard. It's not the worst finish for Sweden this century, but he can probably be thankful the song he co-wrote four years later did considerably better.
Robin is 31 today.
Grattis på födelsedagen, Robin!