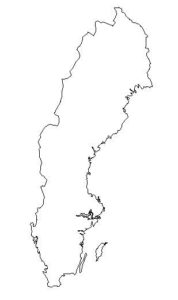 That thing when you get to represent your country. It must be a feeling of such elation. But with that elation must come a sense of foreboding. What if you sing out of key? What if the juries/televoters like everyone more than you? What if you accidentally win?
These questions must have made today's birthday boy Christer Björkman think in 1992. He won Melodifestivalen and got to travel all the way from Stockholm to, erm, Malmö. Lucky him. So maybe it was the disappointment of not going somewhere exotic that caused him to score nine points and finish 22nd of 23. Three juries put his song in the Top Ten, but perhaps not the three countries you think of. Not undaunted, Christer went from poacher to gamekeeper (or maybe the other way round) and eventually ran Melodifestivalen. He also had a big role in contests in 2013 and 2016. But not as a singer. Was he hard done by in 1992? And if he had done better, would he have ended up running the show?
Christer is 66 today.
Grattis på födelsedagen, Christer!