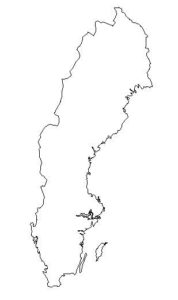 Hold onto your hats! I've picked a birthday from Sweden today. Are you really excited? Could it be one of your favourites? Or not?
Well as I sometimes say, every song ever performed on a Eurovision stage has fans. Some will have more fans than others, but someone out there will like today's song. It's sung by today's birthday boy Martin Stenmarck. As you'll know, he did the usual thing of winning a heat of Melodifestivalen and then taking the big prize. He then got a by straight through to the Grand Final, before finishing a rather disappointing 19th. Maybe it's the curse of singing songs with American cities in the title.
Martin is 50 today.
Grattis på födelsedagen, Martin!