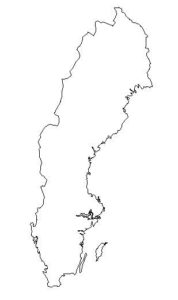 When we celebrate the birthdays here, we usually stick to soloists and duos. However, when we can we'll post the occasional birthday of a bigger group member. Especially if it's a big birthday.
When you think of Sweden – and have stopped squealing with delight – what do you think of? The blue-and-yellow flag? The vast expanses of lakes? Moose? Or Eurovision performers? Assuming it's the last in that list, you may be thinking of a trailblazer. That is, that first Swedish act to win our favourite TV show. No, it wasn't Loreen, but an obscure four-piece called ABBA. One member of this band was today's birthday girl Agneta Åse 'Agnetha' Fältskog. She's the blonde one, just so you know. This awesome foursome gave us our second Nordic win, and the rest is history. And as you'll be familiar with ABBA's performance on the yellow-carpeted stage in Brighton, here's their performance (in Swedish) at Melodifestivalen 1974.
Agnetha is 70 today.
Grattis på födelsedagen, Agnetha!