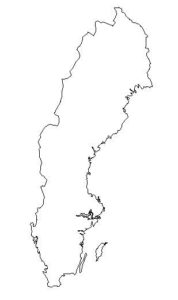 Do you remember the 1970s? It's no bad thing if you do. It means you have seen lots of editions of our favourite TV show, and your favourite might not even be from the 20th Century! Imagine that. Contests before 2000.
We're going back to the 1970s when the contest was one evening and a very sedate affair. Today's birthday boy Claes Olof af Geijerstam was there in 1973 with his pal Göran Fristorp. They were Nova. Or maybe Malta. Their song had an interesting lyric, which you should listen to if you never have. They'd already beaten a certain ABBA to get to Luxembourg, and finished fifth! Bearing in mind Sweden had never won at this point, so this was SVT's third-best finish. Until what happened a year later…
Claes is 74 today.
Grattis på födelsedagen, Claes!