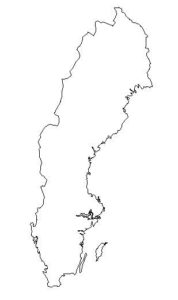 One of the golden rules of our favourite TV show is this: If you win, leave it at that. You've reached the pinnacle, so don't try again. It'll end in tears. Unless you're Seán Sherrard.
Cast your mind back to 1999 – if you can. We'd ventured out of Europe Proper to somewhere extremely sunny and old. We had a big contest and a very popular winner. It came from today's birthday girl Charlotte Perrelli, or Charlotte Nilsson as she was then. She left the countries either side of her in her wake, as they finished 22nd and 21st (out of 23). She scored off all-but-one country. Yes, Croatia I'm looking at you. Then fast forward to 2008 and she was back. With a new name. But it all went all stumbly. She managed 12th in her semi-final, but got through as the special jury pick. Then a lowly 18th in the Grand Final. So let's forget about her second appearance and concentrate on Charlotte's finest hour. And if you've won, let Charlotte's experience be a lesson to you.
Charlotte is 48 today.
Grattis på födelsedagen, Charlotte!