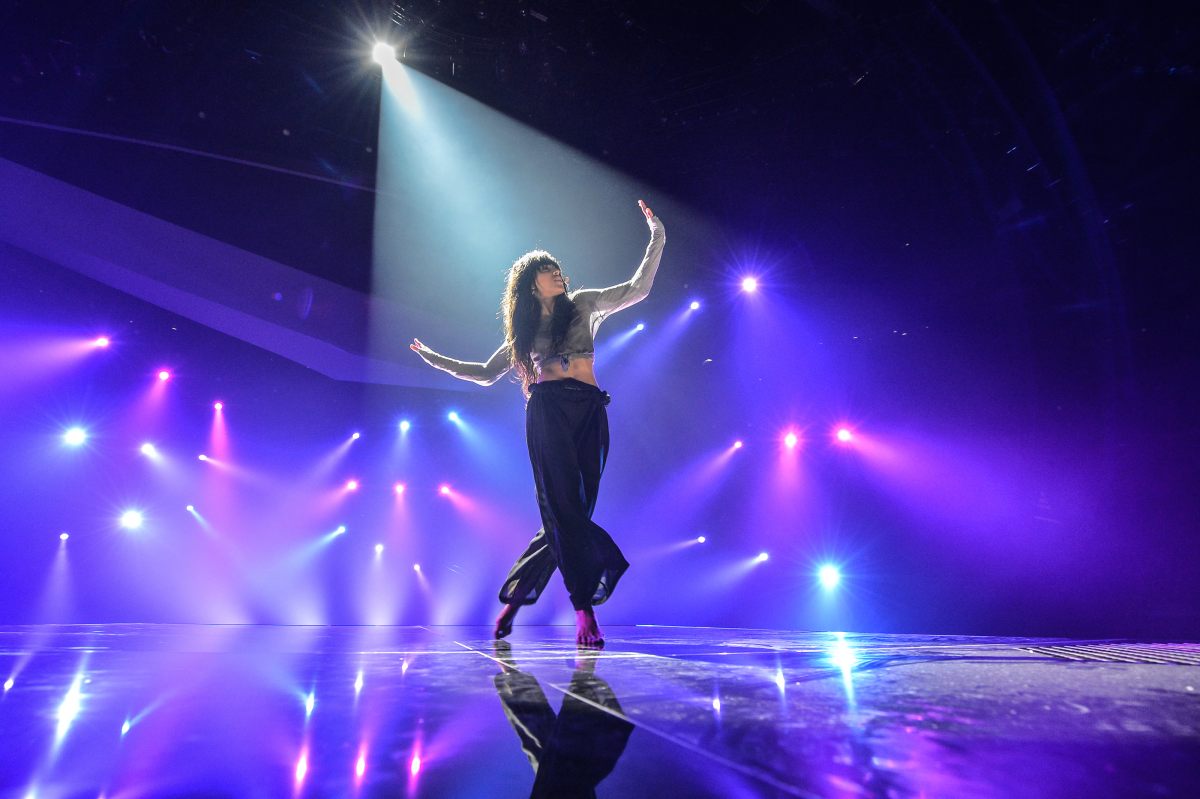 I am unashamedly supporting Loreen this year. I thought her 2011 entry into Melodifestivalen, My Heart Is Refusing Me, was the best song to come out of the show in all the time I have been watching (since the 90s) and possibly the best ever. She's such a strong vocalist and engaging performer, and this year is no different. I actually think Euphoria isn't as good a song, but I still adore it. I've been listening through headphones and it just makes me giddy every time I hear it, the beat takes me to a very lovely place indeed. So what can she do now she's made it to Eurovision, and is carrying the burden of being the favourite?
Nothing's much changed since the Melodifestivalen here. Loreen is announced by whatever the visual equivalent of a cacophony of lights is and then it's business as usual. She's backed by three vocalists to the left of her main platform performance area. The biggest difference is we don't have any snow, the effect provided by the backdrop instead. I'm not sure whether I'm relieved or concerned that it's not been changed, and as there's nothing really developed I feel a bit nonplussed at this rehearsal. That said, it IS a great performance, she's vocally and visually nailing it, and it's still very much in contention. Along with Russia and Ukraine she's still one of the ones to beat. I feel she's going to just miss out though.
I see "that Phil" is up and about, although like the others I have to concede to the realities of work and life. I'll do my best to keep you updated today as the others get on with the things that really matter.
Monty x