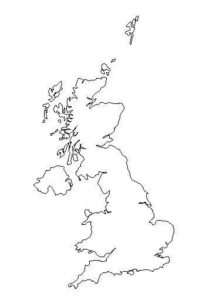 The United Kingdom is having a torrid time of things in the 21st Century. The once dominant nation, with 22 Top Three finishes in 42 appearances in the 20th Century, has managed one Top Three finish since 2000. Maybe the free language rule has levelled the playing field a little.
On the other hand, the UK of stuff has seen plenty of the other end of the table. One of those occasions came from today's birthday boy Andy Abraham. He tried, and even came through a national final to sing for his country in Belgrade. However, once in Serbia he had a hard task. To start with, he was second to perform in the Grand Final, which Eurovision historians will tell you is not good. Then along come the votes. Two countries voted for poor old Andy, and he finished level on points with two other countries. Our friends at the EBU have had various tie-breaker rules since some, erm, unpleasantness in the 1960s. As a result, his points deemed him 25th out of, well, you can look it up. Well, at least he had a nice suit.
Andy is 57 today.
Happy birthday, Andy!