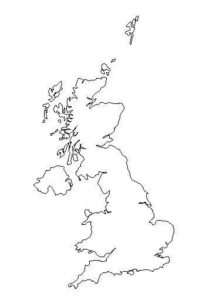 Sometimes performers aren't always remembered for their three minutes of singing on that hallowed stage. Just occasionally, there's an event outside their control that overshadows what they're there to do.
We won't dwell on the incident that befell today's birthday girl SuRie (née Susanna Marie Cork), but it probably did affect her final result in Lisbon. SuRie had already helped out twice for our friends in Belgium, finishing fourth both times. Anyway, in Lisbon SuRie's final score was almost an exact split between the juries and televoters, which is an achievement. None of this tomfoolery for a song that relies on just the televoters for SuRie. She could have scored more, but I'm sure there are plenty of fans who would love her to have another go.
SuRie is 34 today.
Happy birthday, SuRie!