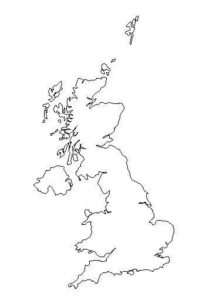 Eurovision is mainly a young person's game. Yes, even with the Junior version of our favourite TV show, the majority of performers at the senior even are in their teens and twenties. It must be the optimism of youth.
In former times, even younger people took part. Now, you have to be at least 16. Back in 1990, today's birthday girl Emma Louise Booth took part when she was only 15. She would turn 16 during the year, which made her eligible. She had a few more experienced souls with her, and she came sixth. This was a poor result in 1990, but one the UK of stuff would kill for now. Twelve of the 22 nations scored at least one maximum, and the UK was one of them. If you watch 1990, you'll see that there aren't as many love songs. It was all about walls coming down and the environment. What a time to be alive!
Emma is 49 today.
Happy birthday/Penblwydd hapus, Emma!