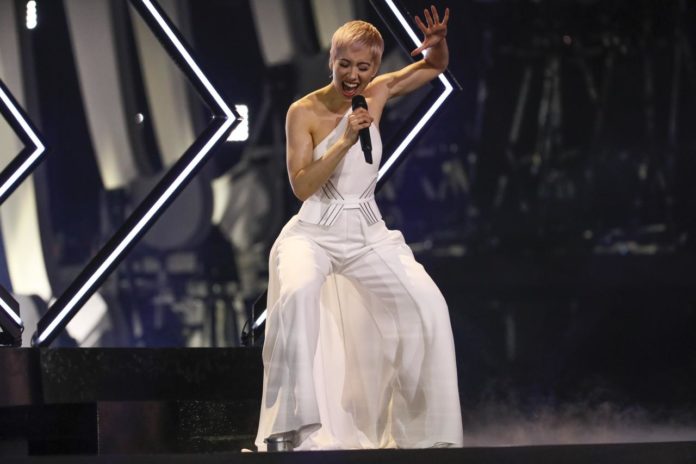 I did miss Portugal, but at least I'm here for the UK. The first go has tightened up many of the camera angles and some of the lighting effects look great on stage. There's one or two shots that still need a bit of work on the timing; one catches her backwards, cut in just a moment before she turns, after walking back into the lighting contraception, but nothing significant. SuRie has got this down to a tee.
I don't think there's much more can be said about how enthusiastically SuRie is representing us. Her joy at being here for a third time was evident in her press meet & greet on Friday.
The UK fans have thrown their support behind SuRie as an artist, although the general feeling seems to be that the song just isn't quite there. There are several in the bubble from outside of the UK who are saying how much they like it though and expressing surprise it's not higher with the bookies. Support from other nations is where it counts, so let's hope this translates into some votes on the night.
Monty x
Image Credits: Andres Putting.